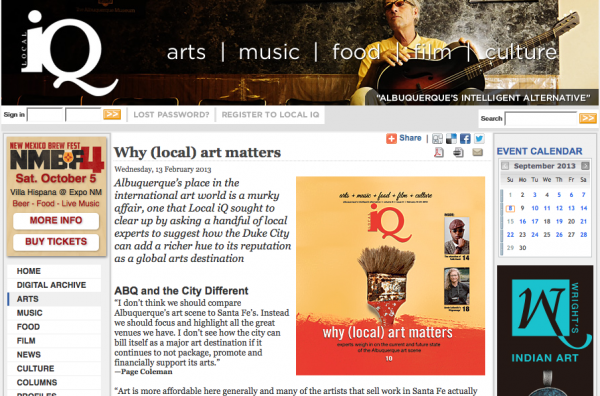 I love the art scene in Albuquerque almost as much as I love our signature blue meth. But seriosuly, IQ Magazine just put together a nice spread of micro-pinions from a number of very smart, talented local contributors to the afforementioned scene. If you want to hear what we had to say, give it a read below.
(Hopefully IQ will keep this archive alive on the web forever and ever)
Was in IQ Magazine. Read the article on Why Local Art Matters here.