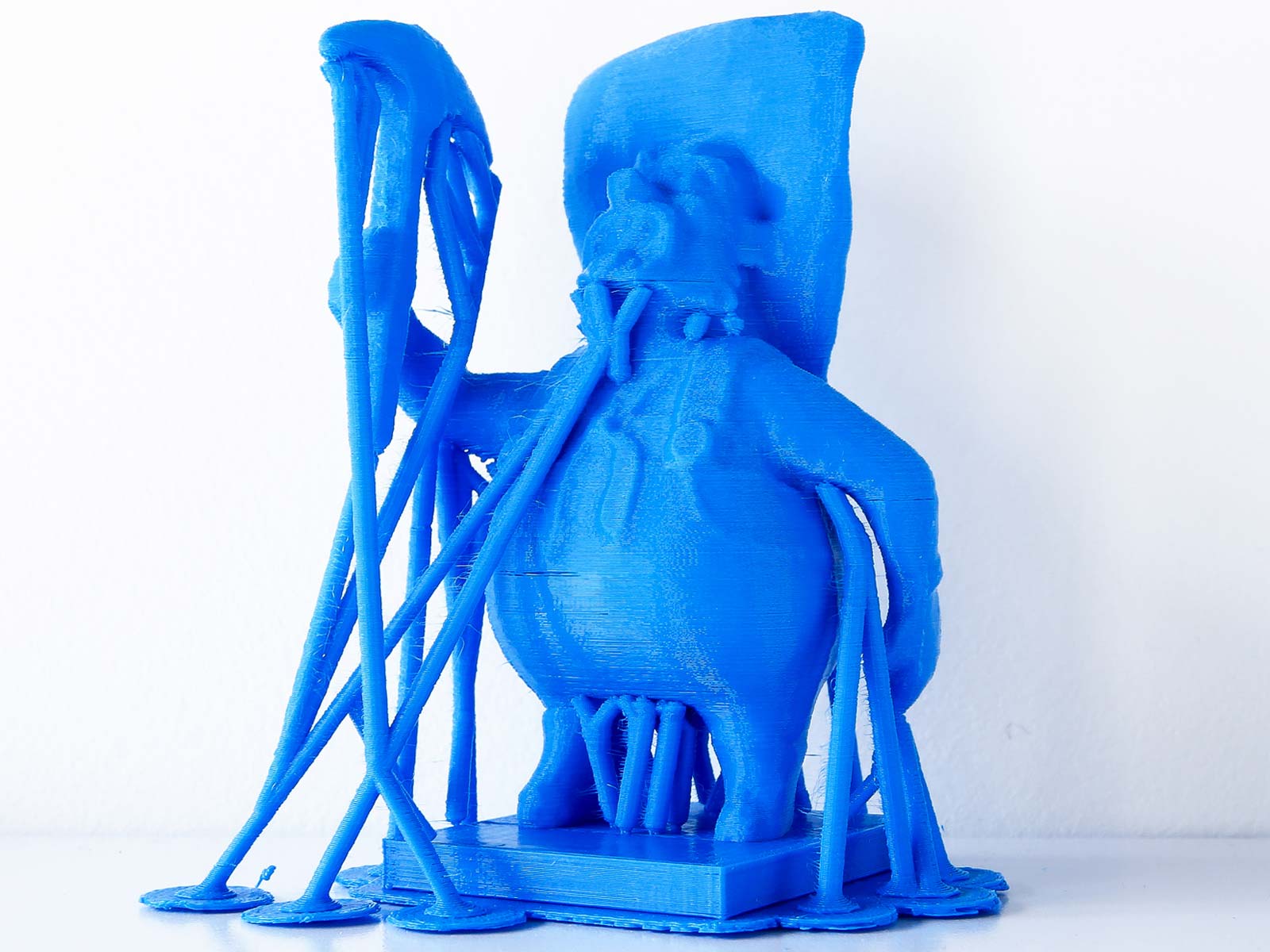 What is this thing?
This freely available print-your-own artwork is an addition to the commodity that accompanied my pop-up exhibition of The Prospector at Black Cube nomadic museum in Denver, CO.
How It Works
The Prospector Box Set comes with a 3D printed monument base. You can display the Boxed Set box as is, or you can print the top of the model to assemble a complete replica of the inflatable sculpture The Prospector.
Need a base? Order your own Prospector Boxed Set at Black Cube.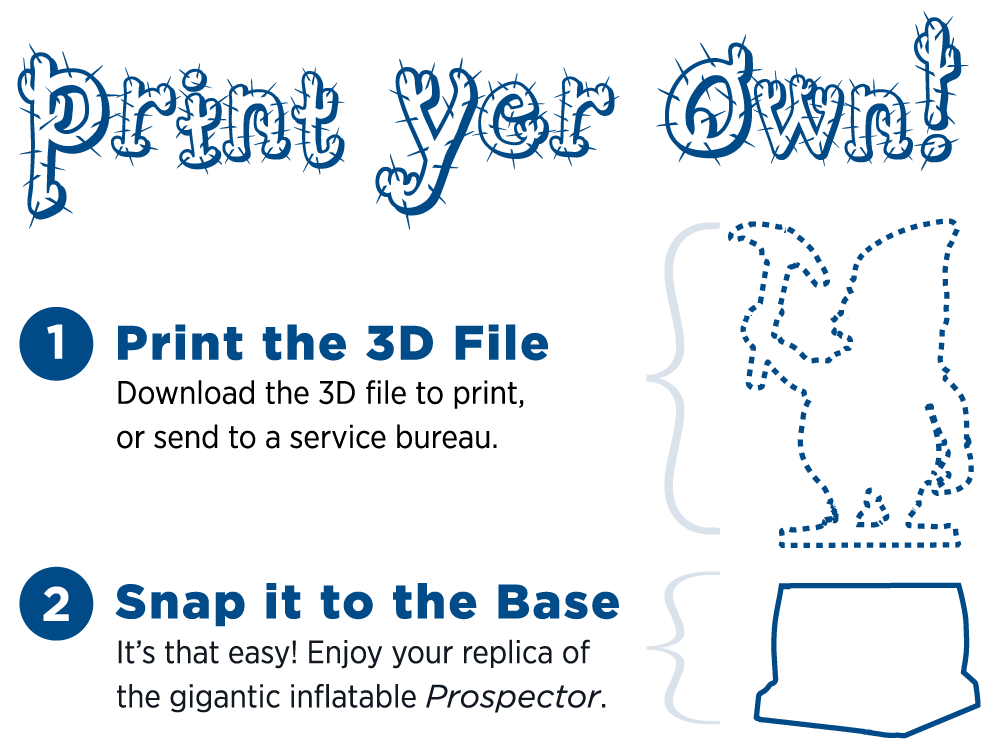 Buy the Base
This 3D printed base is included in a Collectible Box Set from Black Cube.
Print the Top
Download the files below to print your own Prospector, or send it to a service bureau.
Snap it together
As you can see the base and top are designed to be snapped together to create a full replica.
Download the Files:
Version 1 – Requires Supports
Zip file – without supports (stl, obj, thing)
Version 2– Includes Supports
Zip file – without supports (stl, obj, thing)
Contact me if you have any trouble with these files.

Where to Print:
Print your files on any modern 3D printer, or send them to a service bureau. *If you are trying to match the base, be sure to request Makerbot True Blue PLA material, resolution of 0.20mm, 2 shells, no more than 10% infill. Deviations in resolution and material might cause a bad fit. (A print should cost ~$65.)
If you are in the Denver area I recommend using American 3D Printing in Evergreen. If you are outside of Denver, try uploading the file to Shapeways.
---
About Black Cube:


Black Cube is a nonprofit, nomadic contemporary
art museum dedicated to commissioning and producing public art experiences to increase access to contemporary art and support artists towards sustainable careers. http://blackcubeart.org