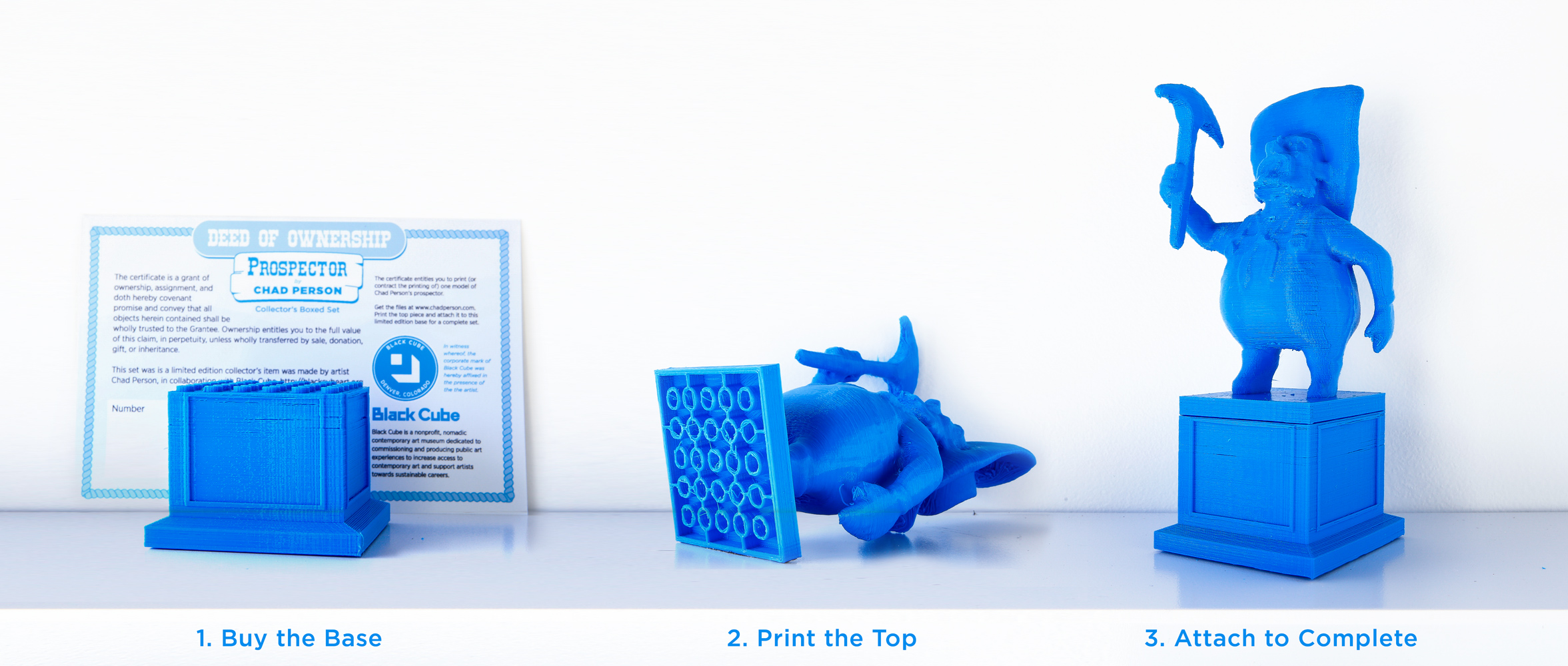 The Prospector Boxed Set, 3D Printed PLA, Inkjet Print, Collectible Box, 2015
Project Details
The Prospector Box Set includes a 3D printed monument base, deed of ownership, and documentation of the inflatable monument. You can display the Boxed Set box as is, or you can print the top of the model to assemble a complete replica of the inflatable scultpure The Prospector.
Want to buy this item? Order your own Prospector Boxed Set from Black Cube.
Do you own a boxed set? Visit this page to download the files and print your own Prospector, or send it to a service bureau.
---
About Black Cube:

Black Cube is a nonprofit, nomadic contemporary art museum dedicated to commissioning and producing public art experiences to increase access to contemporary art and support artists towards sustainable careers. http://blackcubeart.org